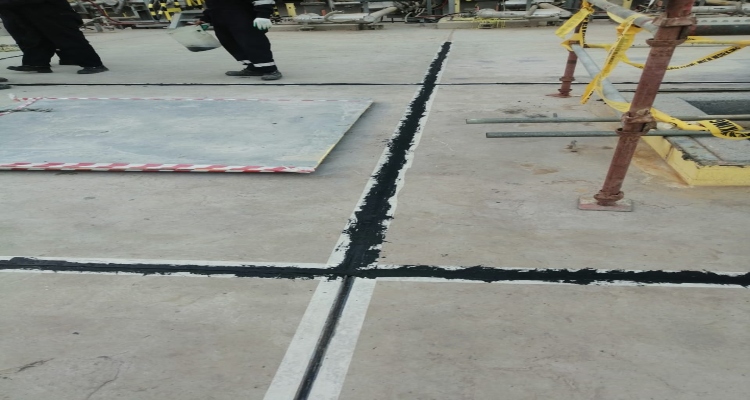 Sauereisen Viton Caulk No. 950-G is a flexible, two-component joint caulk for severe chemical environments. It also withstands service temperatures up to 400ºF.
Sauereisen No. 950-G offers excellent resistance to most acids, alkalies, and solvents common to industrial facilities. The product consists of a Base Material and Accelerator that are mixed prior to use.
Forms an impervious, flexible solid.
Unaffected by temperatures from -40ºF to +400ºF.
Excellent adhesion to concrete, brick, steel, and refractories.
PHYSICAL PROPERTIES No.950-G
Adhesion to Concrete (ASTM D-4541) 140 psi
Color Black
Coverage, cu. in./gal 90 – 105
Dry Film Thickness 1.57 mils
Elongation (ASTM D-2370) 431%
Operating Temperature -40º to 400ºF, with excursions to 500ºF
Tensile Strength (ASTM D-2370) 2,500 psi
Viscosity, cps 500,000
Volume Non-Volatile (ASTM D-2697) 44.0%
Weight Solids 65%